Diamond Sponsors
Bakke Norman provides comprehensive legal services to businesses and individuals. Our attorneys and staff are highly skilled in their chosen areas and well respected within their communities. Our goal is to provide premium quality legal service to the clients we serve, develop and maintain the highest personal and professional standards while providing quality professional work environment for attorneys and staff.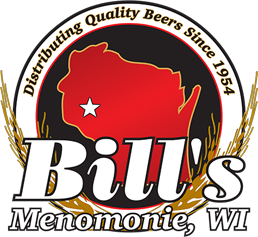 Bill's Distributing provides Northwest Wisconsin with classic, delicious products from top notch brewers and beverage groups. We strive for service second to none and we truly enjoy what we do. Quality is not an act, it is a habit. Next time you knock one back, enjoy it and think of us.

Established in 1882 as Harris Bank, and owned by BMO Financial Group (TSX, NYSE: BMO) since 1984, BMO Harris Bank has grown to become one of the largest banks in the Midwest serving personal, commercial and affluent customers. Our local community affairs representatives work to build strong relationships with nonprofit organizations and provide financial support to those organizations whose missions align with the needs of the local community
You'll notice it when you walk in the door, open an account, ask a question, or approach a milestone in your life: the people at Bremer are ready, willing, and able to take action. That service has been part of our culture since our founder, Otto Bremer, opened the doors to his first bank in 1943. Bremer is committed to honesty, transparency and high ethical values. We believe our business must be conducted with the utmost integrity.
Bruce and Terry Siebold
For nearly 60 years, Dairy State Bank has been serving Rice Lake, Menomonie, and the surrounding areas. Our owners and directors believe there are many advantages to our customers and the communities we serve to remain an independent community bank. Dairy State Bank is committed to providing a full range of banking products and services for individuals and businesses of all sizes. We take pride in providing the best customer service possible.
Our growing firm is staffed year round to serve you.  We enjoy working with clients of all kinds and we consider it a privilege to serve you with accounting, tax and bookkeeping services.  Whether you enjoy looking at the numbers or you simply want us to address the highlights, we work with you to provide the knowledgeable service you need and count on and make the experience fun and informational, too.
Dr. Steve & Diane Brown
---
Keyes Chevytown is a third generation family-owned Chevrolet dealer serving you for over 60 years! Since 1946 Keyes Chevrolet has been serving customers from all over western Wisconsin. Our auto mall is always full of the hottest Chevrolet models including the Corvette and Camaro, as well as conversion trucks, conversion vans, Harley-Davidson Motorcycles, and unique pre-owned vehicles. At Keyes Chevytown, our priority is to make sure you are completely satisfied – before and after the sale. Customers throughout the United States have come to Keyes Chevytown because of our great selection, customer service and relaxed, family-owned atmosphere. If you need financing we can assist you.
Loren & Judy Gifford

At Leissa's Hair Studio & Day Spa, we offer only the best stylists in hair, nail care, and relaxing spa services. Leissa's has been established in Historic downtown Menomonie for 29 years. We are an Award Winning Aveda Salon; our trained stylists and spa technicians are an elite Aveda Salon Utilizing and providing products based on Aveda pure flower and plant essences.
Olson Funeral Home has served area families with dignity and professionalism for over 90 years, spanning four generations. They are looking forward to continuing on a family tradition of serving area families and providing one-of-a-kind services to fit each family's wishes.
---
WESTconsin Credit Union is committed to helping our members achieve financial success. We exist to serve the financial needs of our accountholders and our communities. As a not-for-profit financial cooperative, we are owned and operated by and for our members. This status enables us to operate at a lower cost than for-profit institutions, and provide many valuable financial resources, programs and services. We are a committed partner in our communities, contributing financially and in-kind.
---
Pearl Sponsors
Looking for party ideas and supplies? Big Dot of Happiness can help with a variety of personalized party favors and decorations. Check us out online!
Jack Sampson
John & Jacqueline Dotseth
Johnson Motors of Menomonie has been serving as a Menomonie GM dealership since 1998. We have a large selection of new and used cars, trucks and SUVs and a knowledgeable staff trained to help you with all of your vehicle sales, car service, GM parts and auto financing needs.  At Johnson Motors we strive to meet all of your needs under one roof. Once you have found the right vehicle for your needs you can get a commitment free car quote or prequalify for car financing. Once you have found the Buick or GMC that suits you, keep coming back to Johnson Motors for GM service, GM parts or tires. Contact us with questions or to schedule a test drive.  Visit our hours and map page for directions from Eau Claire or Chippewa Falls. We look forward to seeing you!
Mayo Clinic Health System is committed to working collaboratively with local partners to regularly assess and address the health needs within its local communities, as well as advance population health locally to globally through integrated clinical practice, education and research.
Merlyn & Shirley Jones
Three generations of the Rhiel family have followed the tradition of excellence established in Elmwood in 1919. Rhiel Funeral Home and Cremation Services will assist you with the details of your loved one's service in a respectful and professional manner. Our promise to you is that we will always treat you and your family with the utmost dignity and respect.
Drs. Clint and Nora Moses are chiropractors serving Menomonie and the surrounding communities. Our chiropractors and the rest of the friendly team at Red Cedar Chiropractic are dedicated to chiropractic solutions to target your unique needs, whether you are suffering from back pain, neck pain, headaches, or even just plain old muscular tightness and tension.
Steve & Kelly Redmann
---
Ruby Sponsors
Cedar Corporation was founded in 1975. The company provides engineering, building design, planning, environmental, land surveying, landscape architecture, and interior design services. We are dedicated to the principles on which the firm was founded — professionalism, high quality service, and excellent communication with our clients. Whether working with industry, small business owners, local units of government, public utilities, educational and religious institutions, health care facilities, or private property owners, we can assemble a team of experts to meet the demands of any project.
Our mission as a company is to complete tanks on a national basis, professional, high quality water tank renovation projects using multiple superior-trained and modernly equipped teams. We always operate in the safest possible manner, "no exceptions". We can condense your project schedule both large, and small while keeping your best interest of the community in mind.
Finance of America Mortgage is a national, full service mortgage banker, offering a diverse portfolio of home loan products. We have a dedication to be consistently expanding our product offerings and develop new services for our customers and partners. Our knowledgeable and seasoned mortgage specialists are committed to delivering an innovative, high-touch, high-tech lending experience for consumers, brokers, and our industry partners across the country.
Jack Jeatran has been serving area employers and individuals providing group, individual, and retirement products and services. Jack and his team are able to provide a full range of benefit services and answers to your customer's business challenges. His extensive experience in working with employers and insurance carriers has made him an expert in helping employers and individuals find the affordable A+ coverage needed to maintain health and financial security.
Choose Rassbach Realty to assist with buying or selling property. Committed to superior customer satisfaction, we are among the leading real estate agencies in the Menomonie area and are known for our market knowledge, responsiveness, and honest approach.
Our mission is to help people manage the risks of everyday life, recover from the unexpected and realize their dreams.
WMG Waznik Moseler Group, LLC was founded in 2004 in Menomonie, Wisconsin by local residents Bradly Waznik, the firm's current owner, and Michael Moseler. Our Mission: Make a difference in people's lives by offering great financial advice. Our Vision: Provide true value to clients by offering excellent service and financial advice at the fairest price possible.
With Wipfli, you gain the significant resources of a large consulting firm while enjoying the personal service of a small firm. Since 1930, Wipfli has been creating value and securing the future of our clients, their businesses, and the community at large. As we look to the future, we continue to strive to be the firm of choice, fueling the success of clients across multiple industries.
---
Sapphire Sponsors
Ann Cook
Bill & Sandy Neverdahl
Chris & Jean Langlois
David & Irma Jean Maves
Independence State Bank has been serving Independence and the surrounding communities since 1897. Originally called State Bank of Independence, its name was changed in 1998 with the opening of a branch in Elk Mound, WI. In 2006, another branch was opened in Lake Hallie, WI. Independence State Bank strives to be the community bank that people seek first in the communities we serve, by offering prompt, personalized service at fair rates and on fair terms with local decision-making.
Jacq & Lyn Collins
James & Laura Wahl
John & Judy Jax
Marvin & Janice Kufahl
Michael & Peggy McAloon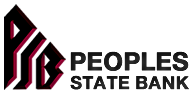 Since 1925, Peoples State Bank has been proud to serve the banking needs of our community. The original owner, William R. Zabel, solidified his vision with the very first PSB branch in Plainview, MN. Since those early days, PSB has expanded to include branches in Elgin and Millville, MN, as well as Boyceville and Menomonie, WI. Though we have grown over the years, we are proud to say we're still locally owned and operated by the original founder's family. We're equally proud to say we've been able to uphold our founding principles to this day.
Phillip & Judith L. Sawin
Robert & Debbie Meyer
Steve & Kathy Schrantz
Tom & Barbara Johnson
Phillip M. Steans, S.C. is a small, client-oriented trial practice firm located in northwestern Wisconsin. Steans Law Office is prepared to litigate significant cases throughout the State of Wisconsin, and with the assistance of local counsel in the neighboring Twin Cities area of Minnesota.  Phil, his legal assistant Tanya Risler, his legal secretary Bev Lightfoot, and Randi are dedicated to courteous, professional and competent provision of legal services to all of the firm's clients.
Donations for the Raffle, Live and Silent Auction have been generously donated by the following Sponsors:
---
Gift Basket
Across the globe, 3M is inspiring innovation and igniting progress, all while contributing to true global sustainable development through environmental protection, corporate and social responsibility and economic progress. We are applying our science and innovation to make a real impact in every person's life around the world.
3M Product Gift Basket from Jerry and Kim Porter!
---
Bottle of 45th Parallel Vodka and a Tour and Tasting for 8

Our premium products arrive from a small, family-owned distillery in the Western Wisconsin town of New Richmond, situated about 50 minutes east of downtown Minneapolis.   Using a hands on approach, every drop in every bottle of 45th Parallel Vodka is entirely produced and bottled within our facility. It is our family's belief in hard work, commitment to strict standards of excellence, and determined focus that we will produce our 45th Parallel Vodka of unparalleled quality.
---
 2 Clip-N-Go Passes
Adventure Rock has been serving the needs of climbers of all ages in Southeastern Wisconsin for over 18 years. Adventure Rock specializes in offering climbing experiences for new climbers, as well as seasoned rock jocks. Currently, the Brookfield indoor climbing gym offers introductory to advanced climbing classes, kid's camps, high school climbing teams, after school programs, and monthly memberships. The Milwaukee location will offer the same quality programming and emphasize providing the local community with a unique place to gather, socialize, and stay fit. The Mandel Group's development will also include approximately 46 residential units, creating a totally unique space for residents and the community. In addition, Adventure Rock facilitates 3 portable climbing walls and outdoor guiding at Devil's Lake with its partner Apex Adventure Alliance.
Angie Niska
6 night stay and cleaning fee at Lake Holcombe (Sunset Beach Cabin Retreat)
Anshus Jewelers Diamonds & Sterling Earrings & Necklace
Anshus Jewelers is a small family owned and operated jewelry store located in historic downtown Menomonie. Established in 1915, Anshus Jewelers is the longest-tenured business on Main Street, in the same building it originally opened in. Three generations of our family have dedicated their time and talent to this business, creating an unparalleled reputation for excellence.
$250 Certificate for Electrical Services and/or Materials
At Bear Valley Electric, we work hard to provide you, our customers, with superior customer service, and dependable power. We do it each and every day, safely and with confidence. We are there for you, day and night, through the summer and the winter. We are your neighbors, your family, and your friends. You can always count on us.
One Night Stay – Menomonie, WI Location
Best Western is dedicated to providing you with the best possible travel experience. We operate in an industry built on trust and guest satisfaction. This can be only be achieved through communication and experienced support. View frequently asked questions for answers to common solutions or contact us by phone 24 hours a day, 7 days a week.
Bill's Distributing provides Northwest Wisconsin with classic, delicious products from top notch brewers and beverage groups. We strive for service second to none and we truly enjoy what we do. Quality is not an act, it is a habit. Next time you knock one back, enjoy it and think of us.
Eighty Acres Photography & Sign Book
Bruce & Terry Siebold 
Spring Break Suites in Orlando, Florida
Celene Frey & Roy Ostenso 
2-bedroom Penthouse unit at the Parc Soleil Hilton Hotels & Resorts in Orlando, Florida through Spring Break!
One Night Stay at Chateau De Pere
Chateau De Pere is an award winning 36 room, en-suite hotel located near Green Bay in De Pere, Wisconsin, constructed on the foundation of a 19th Century mill. We have 9 rooms offering month-to-month stays and 27 rooms that are nightly stays. We are featured among Midwest Living's Best New Midwest Attractions of 2014.
Signed Chicago Bear's Poster
Signed Poster of Chicago Cubs Pitcher, Rob Zastryzny

The Chicago Cubs are committed to giving back to our great city through Cubs Charities, a non-profit organization and the philanthropic arm of the Cubs. It is the mission of Cubs Charities to harness the passion of Chicago Cubs fans to improve the lives of children and families across Chicago. We take seriously our responsibility to participate in our community and to support neighborhood needs.
32×12 Canvas Wrap Photograph
Christopher Smith
Gift Basket 
Classy Cowgril 
Courtesy Corporation-McDonald's: Gift certificates
From the start, we've been committed to doing the right thing. And we've got the policies, programs and practices in place that allow us to use our size and scope to help make a difference. Because what's good for us, is good for us all. Everyday all around the globe, McDonald's is putting people, processes and practices into place to make better food, more sustainable sourcing, happier people, a stronger community and a healthier planet.
A Year of Custard  

The son of a cheese maker and grandson of a Wisconsin farmer, George Culver spent the early part of his career inspecting and grading dairy farms for the Wisconsin Dairies Cooperative. While George was out calling on area dairy farms, Ruth Culver was home joyfully raising their three children, instilling in them the small-town, Midwest values she herself had come to know growing up in Sauk City.Then, in 1984 came an idea for a restaurant no one could resist. Craig combined a love for his mom's homemade hamburgers with his favorite childhood vacation treat, fresh frozen custard, creating our signature combination: Culver's Butter Burgers and Fresh Frozen Custard.
Cut Rite Meat Shoppe
Gift Certificates
Full service meat shop. Featuring Homemade Beef Jerky, Bratwurst, Summer Sausage, Beef Stix and much more. In addition to our in-house smoked meats we also offer a extensive selection fresh meats. Including beef, pork, chicken and seafood. We happily accommodate any size order and offer a selection of cut, wrapped and frozen meat bundles.
Admission Tickets into the Eau Claire Children's Museum 
Playing and learning, one child at a time! The Children's Museum of Eau Claire is an interactive environment for children and their grown-ups that inspires imagination, discovery, creativity, and the love of learning.
T-Shirt & Hat from Eau Claire Express
Express associates volunteer thousands of hours each year, and our job is to provide the flexibility so they can explore that passion. While our giving philosophy is focused on economic independence for those in our community, our associates volunteer for agencies that support everything from animal welfare to building urban gardens. We have extended our efforts globally through our partnership with the MGF Touch Foundation, which supports nonprofit organizations around the world that work to end human trafficking.
Eau Galle Cheese Factory Gift Basket
We invite you to stop by Eau Galle Cheese Factory and taste some of Wisconsin's best cheeses. You can also shop online and bring some of that great Wisconsin flavor home through the convenience of the Internet! Remember, EVERYONE appreciates a gift of cheese, and we are proud to produce some of the very best you'll find right here in our plant.
Resort Accommodation Certificates 
Live the Caribbean. Love the Caribbean.
Only Elite Island Resorts offers a truly authentic English Caribbean vacation, allowing you to experience island life to the fullest. Visit one of our seven all-inclusive Caribbean resorts spread across five handpicked breathtaking islands, for an unparalleled tropical escape. Our expert staff takes great pride in catering to our guests' every need. From couples to families, our secluded retreats offer a tailored, unforgettable experience for parties of all sizes. Our dedication to individualized attention is why Elite Island Resorts has one of the highest repeat guests rates of all the Caribbean island resorts.
Antigua Trip!
Eric and Jennifer Atkinson
2 Wild Tickets, Garden Basket, & 3M Basket
Gerald & Kim Porter
Gift Certificate
GourmetGiftBaskets.com was founded with family values and the desire to provide exceptional gifts for all of life's special occasions. Through years of working in his family's flower shop in New Hampshire, President & CEO Ryan Abood naturally realized an opportunity to provide handmade, high quality gift baskets. What began with two family members in the basement of a flower shop has exploded into a multi-million dollar company recognized multiple times by Inc.500, Internet Retailer, Enterprise Bank, and more, while still remaining true to its core values of exceptional gourmet ingredients handcrafted with care. As this entrepreneurial family spirit continues in the next generation with the birth of the youngest Abood last spring, this proud family business will continue to exceed gourmet gifting expectations.
Signed Green Bag Packers Football
Ticket Vochers for 2 people for 12 Performances
Customized Financial Plan
We are financial planners who work with a trusted team of specialists, providing quality advice and service, delivering value at every interaction, and treat our members as we personally would like to be treated. We make a difference with our members and community by helping them to live generous and balanced lives. No matter what your financial goals are, achieving them requires ongoing planning and preparation. As experienced and trusted professionals, we develop integrated strategies that are specific to your individual situation. Whether you're just starting out or planning the retirement you've always dreamed about, we can help you meet your goals.
High Cotton – Funny and welcoming doormats! For any occasion. 
Handmade Card Basket
Kathy Asper 
---
Gift Certificates

Keyes Chevytown is a third generation family-owned Chevrolet dealer serving you for over 60 years! Since 1946 Keyes Chevrolet has been serving customers from all over western Wisconsin. Our auto mall is always full of the hottest Chevrolet models including the Corvette and Camaro, as well as conversion trucks, conversion vans, Harley-Davidson Motorcycles, and unique pre-owned vehicles. At Keyes Chevytown, our priority is to make sure you are completely satisfied – before and after the sale. Customers throughout the United States have come to Keyes Chevytown because of our great selection, customer service and relaxed, family-owned atmosphere. If you need As a Midwest-based, family-owned company, we appreciate the value of supporting our community. We work hard to make a difference.We support many worthy causes, and every dollar we give stays in the local community.
Assortment of Gift Cards to use in Store
We pride ourselves on superior product quality and customer service and offer fresh flower and artificial arrangements, green and blooming plants and gift ware for everyday and special occasions.
3 Night Stay in Arkdale, WI
Larson Enterprises 
Custom Tray Teeth Whitening System
At Leipnitz Dental, we are committed to providing comprehensive, high-quality and affordable dental care for the whole family. By using advanced technology, we aim to improve appearance, self-confidence and overall dental health. We provide each of our patients with a friendly, personalized, and gentle experience. You will always be cared for with respect and receive the individual attention you deserve.
1-Hour Massage Gift Certificate 
Close your eyes. Take a good breath in. Slow down. Allow your body to feel the support of the table. Exhale and let go of tension, stress, any pain, letting it move down and out your body. Know that with every breath you are giving your muscles permission to relax, slowly and gently, at your own pace.
Donated by Leslie Norris
Pick 5 Vouchers
Four $25.00 Gift Cards 
Coupon Book, 2 Nickelodeon Universe Passes, & 2 Passes to Moose Mountain 
 Chocolate for a Year!
Marion's Legacy is a locally owned Café specializing in providing baked goods from wedding cakes to cookies. We also are the exclusive shop for Legacy Chocolate products in Menomonie. We serve freshly brewed coffee from locally owned vendors
"One cup at a time".
Mark & Joyce Dahmns
One week stay at Marco Island!
Gift Basket & Gift Card
As eaters and members of the human family, we honor all paths. Whether you are young or old, big or small, healthy or unhealthy, on a budget or not, you are welcome here. Menomonie Market is Menomonie's only community-owned grocery store, with over 2,000 households represented in our ownership.
Beginners Mosaic Classes
We are known not only for our unique color combinations and textures, but our attention to detail and ability to walk our clients through the design process from start to finish. Handmade tile walks a fine line between functional building material and fine art.  We treat the design and aesthetic of each project with this philosophy in mind.
Stain Glass Art
Michael Pilla
#84 Minnesota Vikings Signed Poster
Old Gringo Boots
Since the year 2000, handcrafted leather boots have been Ernie Tarut ("the Old Gringo") and Yan Ferry's passion.  The result of this collaboration combined Ernie's 30 years of leather manufacturing experience and Yan's 30 years of European design and boot making mastery under one roof creating footwear of superior and unique styles and quality.
3 Night stay for up to 8 people from Doug Larson and Larson Enterprises
Located on the shores of Castle Rock Lake just north of the Wisconsin Dells, Northern Bay Resort is a lake resort that features a replica golf course inspired by the famous holes the pros play. Northern Bay Resort offers all the amenties of a Wisconsin Dells resort without all the hustleand bustle of being in the Wisconsin Dells. Bring the family for a vacation packed with excitement and entertainment.
$50 Gift Card
 Gift Certificate & Framed Print
Bring the whole gang for old fashioned fun at Pleasant Valley Tree farm, where enjoyment for all waits . Find a snack at the Chuck wagon Food Stand – lots of choices, relax on a hayride through the rolling picturesque hills and fields, and visit our Country Store – everything from gourmet foods to framed prints.
Delicious Pie Certificates!
Delicious food, pies, and late night treats – this is a great in-kind donation for a couple, family, or for yourself!
Gift Certificate
R.F. Moeller Jeweler's mission is to be the Twin Cities' premier jeweler by having the most qualified staff, the finest inventory and the desire to continually exceed our customer's expectations. With our tradition of excellence and professionalism, we strive to provide a standard of service that our customers view as extraordinary. Our policy is to ensure that our customers' needs are satisfied cheerfully, honestly and sincerely.
$200 Gift Certificate
Robert Giede Designs 
4 Passes to Skydeck Ledge – Chicago, IL 
Craft Gift Box 
Gift Certificate
We're more than financial services. We're a not-for-profit, membership organization of Christians – and we're starting a new conversation about money.
$10.00 Gift Certificate
Three $20 Free First Rides
4 Rounds of Golf & 4 Dinners
St. Croix Rod and Reel
At Xcel Energy, we work hard to deliver clean, safe, reliable energy at a competitive price. We recognize that energy is fundamental to the quality of people's lives and the economic health of our communities. We also know that our customers rely on us around the clock, and we take that responsibility seriously.