---
 Thank you to those who helped make the 2015 Jeans and Jewels Gala a success! Your continued support is greatly appreciated. We hope to see you all again next year!
   
THANK YOU To Our Following Sponsors!
---
Corporate Community Leader
Wegner CPAs is about people – our clients, our employees, our community. Our professionals guide individuals, businesses and nonprofits with personal service, education, and knowledge. We listen, research, advise, and implement solutions to guide you on a path to succeed in today's complex economic environment.
---
Diamond
Bakke Norman provides comprehensive legal services to businesses and individuals. Our attorneys and staff are highly skilled in their chosen areas and well respected within their communities. Our goal is to provide premium quality legal service to the clients we serve, develop and maintain the highest personal and professional standards while providing quality professional work environment for attorneys and staff.

Established in 1882 as Harris Bank, and owned by BMO Financial Group (TSX, NYSE: BMO) since 1984, BMO Harris Bank has grown to become one of the largest banks in the Midwest serving personal, commercial and affluent customers. Our local community affairs representatives work to build strong relationships with nonprofit organizations and provide financial support to those organizations whose missions align with the needs of the local community
You'll notice it when you walk in the door, open an account, ask a question, or approach a milestone in your life: the people at Bremer are ready, willing, and able to take action. That service has been part of our culture since our founder, Otto Bremer, opened the doors to his first bank in 1943. Bremer is committed to honesty, transparency and high ethical values. We believe our business must be conducted with the utmost integrity.
For nearly 60 years, Dairy State Bank has been serving Rice Lake, Menomonie, and the surrounding areas. Our owners and directors believe there are many advantages to our customers and the communities we serve to remain an independent community bank. Dairy State Bank is committed to providing a full range of banking products and services for individuals and businesses of all sizes. We take pride in providing the best customer service possible.
Trucking has been a part of John Dotseth's life since he was thirteen years old. Since 1955, friendly, prompt and courteous service in providing your transportation needs have been hallmarks of John Dotseth's service. John and Jaqueline Dotseth have also done much to preserve the history of Menomonie and the greater Chippewa Valley in Wisconsin
Located in Menomonie, WI. Northtown Ford is proud to be one of the premier dealerships in the area. From the moment you walk into our showroom, you'll know our commitment to Customer Service is second to none. We strive to make your experience with Northtown Ford a good one – for the life of your vehicle. Whether you need to Purchase, Finance, or Service a New or Pre-Owned Ford, you've come to the right place.
Royal Credit Union (RCU) was organized in April 1964. As a Member-owned, not-for-profit financial cooperative, RCU is committed to our Members. We will uphold our fundamental responsibility to actively serve people within our field of membership and the communities in which we live. We will continue to deliver a wide range of products and services to the diverse economic and social make-up of our Members and potential Members. RCU is deeply committed to giving back and being active in all the communities that we serve. Each year, our team members contribute thousands of hours of community involvement at various events and charitable organizations.
Shefchik Builders is a leading general contractor specializing in commercial and residential new construction. Dedicated to achieving our client's facility goals and construction objectives, we strive to provide the highest level of professional service in an atmosphere of mutual support, trust, and teamwork while adhering to a strong code of ethics.
WESTconsin Credit Union is committed to helping our members achieve financial success. We exist to serve the financial needs of our accountholders and our communities. As a not-for-profit financial cooperative, we are owned and operated by and for our members. This status enables us to operate at a lower cost than for-profit institutions, and provide many valuable financial resources, programs and services. We are a committed partner in our communities, contributing financially and in-kind.
---
Pearl
Andale Real Estate has been an industry leader in both property and marketing technology in Western Wisconsin. Our Main office is located in the City of Menomonie Wisconsin, which is in Central Dunn County. The Andale Team of professionals work full-time to answer the housing needs of our customers from all over the country. Andale Real Estate represents an Extensive Inventory of property including residential, lakefront, farms, hobby farms, commercial, land, development land, recreation land and lake lots!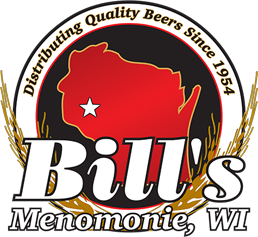 Bill's Distributing provides Northwest Wisconsin with classic, delicious products from top notch brewers and beverage groups. We strive for service second to none and we truly enjoy what we do. Quality is not an act, it is a habit. Next time you knock one back, enjoy it and think of us.
Chippewa Valley Eye Clinic has been serving the eye care needs of the people in Western Wisconsin for over 35 years. Our commitment to personalized patient care, advanced surgical expertise, and outstanding results has gained the Chippewa Valley Eye Clinic a reputation for excellence in eye care. Each year, thousands of patients from the Chippewa Valley and the surrounding region trust their vision to our dedicated team of skilled professionals.
Our growing firm is staffed year round to serve you.  We enjoy working with clients of all kinds and we consider it a privilege to serve you with accounting, tax and bookkeeping services.  Whether you enjoy looking at the numbers or you simply want us to address the highlights, we work with you to provide the knowledgeable service you need and count on and make the experience fun and informational, too.
Steve Redmann
At Edward Jones, our financial advisors offer a personal approach to investing and retirement planning for your long-term financial goals.
We are financial planners who work with a trusted team of specialists, providing quality advice and service, delivering value at every interaction, and treat our members as we personally would like to be treated. We make a difference with our members and community by helping them to live generous and balanced lives. No matter what your financial goals are, achieving them requires ongoing planning and preparation. As experienced and trusted professionals, we develop integrated strategies that are specific to your individual situation. Whether you're just starting out or planning the retirement you've always dreamed about, we can help you meet your goals.
Johnson Motors of Menomonie has been serving as a Menomonie GM dealership since 1998. We have a large selection of new and used cars, trucks and SUVs and a knowledgeable staff trained to help you with all of your vehicle sales, car service, GM parts and auto financing needs.  At Johnson Motors we strive to meet all of your needs under one roof. Once you have found the right vehicle for your needs you can get a commitment free car quote or prequalify for car financing. Once you have found the Buick or GMC that suits you, keep coming back to Johnson Motors for GM service, GM parts or tires. Contact us with questions or to schedule a test drive.  Visit our hours and map page for directions from Eau Claire or Chippewa Falls. We look forward to seeing you!
Keyes Chevytown is a third generation family-owned Chevrolet dealer serving you for over 60 years! Since 1946 Keyes Chevrolet has been serving customers from all over western Wisconsin. Our auto mall is always full of the hottest Chevrolet models including the Corvette and Camaro, as well as conversion trucks, conversion vans, Harley-Davidson Motorcycles, and unique pre-owned vehicles. At Keyes Chevytown, our priority is to make sure you are completely satisfied – before and after the sale. Customers throughout the United States have come to Keyes Chevytown because of our great selection, customer service and relaxed, family-owned atmosphere. If you need financing we can assist you.
Mayo Clinic's mission is to inspire hope and contribute to health and well-being by providing the best care to every patient through integrated clinical practice, education and research.
Olson Funeral Home has served area families with dignity and professionalism for over 90 years, spanning four generations. They are looking forward to continuing on a family tradition of serving area families and providing one-of-a-kind services to fit each family's wishes.
Three generations of the Rhiel family have followed the tradition of excellence established in Elmwood in 1919. Rhiel Funeral Home and Cremation Services will assist you with the details of your loved one's service in a respectful and professional manner. Our promise to you is that we will always treat you and your family with the utmost dignity and respect.
Drs. Clint and Nora Moses are chiropractors serving Menomonie and the surrounding communities. Our chiropractors and the rest of the friendly team at Red Cedar Chiropractic are dedicated to chiropractic solutions to target your unique needs, whether you are suffering from back pain, neck pain, headaches, or even just plain old muscular tightness and tension.
---
Ruby
Our mission as a company is to complete tanks on a national basis, professional, high quality water tank renovation projects using multiple superior-trained and modernly equipped teams. We always operate in the safest possible manner, "no exceptions". We can condense your project schedule both large, and small while keeping your best interest of the community in mind.
Forefront Dermatology is committed to providing the most innovative, leading-edge and appropriate medical dermatology solutions for healthy and beautiful skin. Whether you're suffering from an unexplained chronic skin condition, are embarrassed by acne or want a thorough skin cancer screening, we help detect problems before they become critical, physically or emotionally, and treat all diseases involving the skin, hair and nails.
Jack Jeatran has been serving area employers and individuals providing group, individual, and retirement products and services. Jack and his team are able to provide a full range of benefit services and answers to your customer's business challenges. His extensive experience in working with employers and insurance carriers has made him an expert in helping employers and individuals find the affordable A+ coverage needed to maintain health and financial security.
River Valley Architects, Inc. is a full-service architectural design firm located between Eau Claire and Chippewa Falls in the Village of Lake Hallie. The company was officially formed in September of 2008 by two operating principles who have been working together since 1997. River Valley Architects is privately held by active partners in the firm. Wayne Dau and Jamey Bowe each retain equal interest in the corporation. River Valley Architects' staff has an ongoing commitment to excellence in all phases of architectural services. Further, we have a philosophy that a successful building project satisfies our clients' functional and aesthetic needs, while adhering to their budget and schedule limitations. An element of the strength of River Valley Architects, Inc. is personalized quality-architectural services with the highest level of excellence in the profession. We will not only meet, we will exceed our client's expectations in the most cost-effective way through creativity and innovation.
State Farm has been the #1 auto insurer in the United States since 1942. At the Jackie Hunt Agency, our mission is to help people manage the risks of everyday life, recover from the unexpected and realize their dreams. We offer property and casualty insurance, life and health insurance, annuities, mutual funds, and banking products. State Farm is building safer, stronger, and better educated communities across the U.S.
Brent D. Skinner has practiced law in Menomonie, WI since 1974. His principal areas of practice include probate, estate planning, real estate transactions, and business formations and sales. In addition to his private practice, Brent is the part time Dunn County Family Court Commissioner and Circuit Court Commissioner.
Hewins Financial Advisors, LLC is a national, CPA-based financial advisory firms that has delivered sophisticated, objective advice since 1999. We proudly serve as a fiduciary to high-net-worth individuals and families, small businesses and retirement plans. To help our valued clients manage the complexities of their financial lives, we offer a range of holistic solutions and services like transition planning, tax and estate coordination, financial planning and investment advisory services.
---
Sapphire
Cedar Corporation was founded in 1975. The company provides engineering, building design, planning, environmental, land surveying, landscape architecture, and interior design services. We are dedicated to the principles on which the firm was founded — professionalism, high quality service, and excellent communication with our clients. Whether working with industry, small business owners, local units of government, public utilities, educational and religious institutions, health care facilities, or private property owners, we can assemble a team of experts to meet the demands of any project.
DKS Construction has been trucking and excavating since 1972. We are your local provider for Contract Trucking, Site Development and Excavating, Disposal of Contaminated Materials, Precision Environmental Management, Heavy Equipment Division, and Snow Removal.
Independence State Bank has been serving surrounding communities since 1897. Independence State Bank strives to be the community bank that people seek first in the communities we serve, by offering prompt, personalized service at fair rates and on fair terms with local decision-making.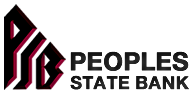 Since 1925, Peoples State Bank has been proud to serve the banking needs of our community. The original owner, William R. Zabel, solidified his vision with the very first PSB branch in Plainview, MN. Since those early days, PSB has expanded to include branches in Elgin and Millville, MN, as well as Boyceville and Menomonie, WI. Though we have grown over the years, we are proud to say we're still locally owned and operated by the original founder's family. We're equally proud to say we've been able to uphold our founding principles to this day.
Fairmount Santrol (NYSE: FMSA) is one of the largest providers of high-performance sand and sand-based products used by oil and gas exploration and production companies to enhance the productivity of their wells. Similarly, we provide high-quality products, strong technical leadership and applications knowledge to end users in the foundry, building products, water filtration, glass, and sports and recreation markets. As one of the nation's longest continuously operating mining organizations, Fairmount Santrol has developed a strong commitment to sustainable development, environmental stewardship, and operational safety.  "Do good. Do well."
Phillip M. Steans, S.C. is a small, client-oriented trial practice firm located in northwestern Wisconsin. Steans Law Office is prepared to litigate significant cases throughout the State of Wisconsin, and with the assistance of local counsel in the neighboring Twin Cities area of Minnesota.  Phil, his legal assistant Tanya Risler, his legal secretary Bev Lightfoot, and Randi are dedicated to courteous, professional and competent provision of legal services to all of the firm's clients.
Custom Jewelry from Bob Giede
Wine and Food Pairing Event from Zanzibar Restaurant, Menomonie
7 day stay in Marco Island, Florida
8 course Private Dinner from Chef Clint Markin (formerly St Paul's Grill)
A Year of Massage from Hozro Harmony Bodyworks
Jewelry worth $500 plus from Anshus Jewelers, Menomonie
---
Donations for the Raffle, Live and Silent Auction have been generously donated by the following sponsors:
---
Gift Basket
Across the globe, 3M is inspiring innovation and igniting progress, all while contributing to true global sustainable development through environmental protection, corporate and social responsibility and economic progress. We are applying our science and innovation to make a real impact in every person's life around the world.
3M Product Gift Basket from Jerry and Kim Porter!
---
Bottle of 45th Parallel Vodka and a Tour and Tasting for 8

Our premium products arrive from a small, family-owned distillery in the Western Wisconsin town of New Richmond, situated about 50 minutes east of downtown Minneapolis.   Using a hands on approach, every drop in every bottle of 45th Parallel Vodka is entirely produced and bottled within our facility. It is our family's belief in hard work, commitment to strict standards of excellence, and determined focus that we will produce our 45th Parallel Vodka of unparalleled quality.
---
BOGO Tasting and Tour
 In the summer of 2012, after living in the Twin Cities west metro for the past six years, the Andrzejczak Family relocated to Roberts, Wisconsin. Four long years of searching, a bit of luck, and an odd coincidence yielded them this dream property – by a coulee amongst the trees, birds, turkeys, and deer – yet, just outside of the big city. Wasting little time, after 10 months of meetings, introductions, and education with county and township officials they became St. Croix County's first bonded winery. In June of 2013, the Andrzejczak's (with the help of family and friends) planted their first acre of grapes. Their embracing of the outdoors and love of wine has brought them to the beginning of this journey!
---
Gift Basket
 The Classy Cowgirl was born out of a NEED for Quality, Fun, Western, Blingy, AFFORDABLE COWGIRL STUFF!!!  We started by Selling Blingy Sweater Earbands and ended up becoming so well known for our Beautiful, High Quality, Eye-Catching Items that pretty soon, The Classy Cowgirl went from a back-room business to a busy, packed Store-front!  We've been SO blessed with SO many repeat Customers, we feel fortunate to get to spend everyday hunting for MORE unique, classy and beautiful Cowgirl Items to decorate your life with!
---
2 Clip'n Go Gift Certificates
Our Clip' n Go program is for aspiring climbers of all ages and is great for parents and children without any climbing experience. Enjoy our Clip'n Go stations with a ten-minute orientation. This program is open to the public during normal gym hours.
---
American Girl Doll
Since the first catalogue debuted in 1986, American Girl has provided inspiring products for each stage of a young girl's development—from her preschool days of baby dolls and fantasy play through her tween years of self-expression and individuality. Through an array of premium-quality books, dolls, clothes, toys, and accessories, American Girl has earned the loyalty of millions of girls and the praise and trust of parents and educators.
---
Jewelry worth over $800
Family-owned local jeweler for 100 years in Menomonie, WI. Specializing in custom-made jewelry, engagement rings, wedding rings, wedding bands and offering a wide variety of watches, necklaces, bracelets, earrings, clocks and silver. Anshus also offers jewelry repair and appraisal.
---
Aveda Gift Box
The art and science of pure flower and plant essences is the core of Aveda. Our beauty products are alive with the life force of plants, and contain pure essential oils. our solutions are so powerful we call them purescription. while we specialize in hair care, we offer other plant-based products—skin care, makeup, pure-fume, aromas and lifestyle—that are all professionally developed, clinically tested, and go to exceptional lengths to be respectful of the earth. Our professional network, nearly 8,000 salons and spas worldwide, shares our commitment. Ever since a hairdresser founded Aveda in 1978, our products have been harvested with respect for the earth, in harmony with the web of life.
---
Make up Application Session
BB Makeup offers a variety of services including facials, nails, spray tan, and makeup application.  There is a new location here in Menomonie! Check them out for your beauty needs.
---
2 Gift Card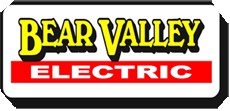 Family owned and operated since 1991, Bear Valley Electric is a full-service electrical contractor providing affordable services for commercial, industrial, sand mine, agricultural, and residential customers. From sand mine conveyors, to residential service upgrades, our certified electricians get the job done right. Our crew and office staff are friendly, accommodating, and competent.
---
Smoker, Cooler with Various Beverages, Goose Island and Budweiser Mirror, Cowboy Hats, and Stella Artois Glasses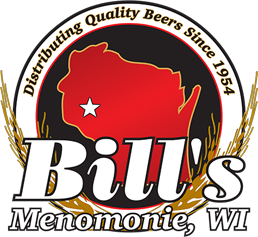 Bill's Distributing provides Northwest Wisconsin with classic, delicious products from top notch brewers and beverage groups. We strive for service second to none and we truly enjoy what we do. Quality is not an act, it is a habit. Next time you knock one back, enjoy it and think of us.
---
Gift Basket
Bookends on Main is increasing its inventory of used books and selling. Bookends on Main aims to be a long-standing presence in Menomonie; As customers frequently point out, "Our town needs this book store…"
---

Dinner and Show pass for two
Over 10 million guests have visited Chanhassen Dinner Theatres since it opened in 1968. Since that time, more than 220 productions have graced our stages. As our guests, your history with us continues to make our future possible. Chanhassen is the nation's largest Equity (professional status) dinner theatre company featuring multiple stages under one roof.
---
Two large garden Urns
Bobolink Nursery is Menomonie's premier garden center.  We offer a complete line of quality nursery products for all of your gardening needs including annuals, perennials, trees, shrubs, evergreens, fruits, and vegetables.  Buy your plant material direct from the grower!  Over 95 percent of all of our product is grown on site.  No need to wonder where it came from or if it will survive in our climate.
---

Limited Edition Signed Poster
---
Signed Kyle Hendricks poster
---
4 Admission Passes
The Children's Museum of Eau Claire is an interactive environment for children and their grown-ups that inspires imagination, discovery, creativity, and the love of learning.
---
2 Tickets to a Concert

In 1975 a small group of musicians got together for the joy of playing standard classical repertoire. By the time of the orchestra's incorporation in fall 1975, 22 string players were in the group, and wind players were invited to join them.  The first concert was performed in 1976 at the Mabel Tainter Memorial Theater in Menomonie, Wisconsin.
---

~ Chef Jodi Giroux ~
3 day Personal Chef for up to 4 people!
---

Two $50 gift certificates
---
2 Free Wine Pours
Cottage Winery and Vineyard was created in the summer of 2012 by a father-daughter team, Tom and Teresa Jorgensen. Our old English Cottage atmosphere has event space for intimate parties. Located just  three miles north of Interstate 94 at Menomonie, Wisconsin
---
 Massage Once a Month for a Year

Country Comfort Bed and Breakfast, located an hour Southeast of the Minneapolis and St. Paul area, is that special place created for your rest and relaxation – your home away from home! Whether you're looking for a weekend getaway from the city or a week of fun and adventure, Country Comfort will meet and exceed your lodging needs.
---
A Year of Custard  

The son of a cheesemaker and grandson of a Wisconsin farmer, George Culver spent the early part of his career inspecting and grading dairy farms for the Wisconsin Dairies Cooperative. While George was out calling on area dairy farms, Ruth Culver was home joyfully raising their three children, instilling in them the small-town, Midwest values she herself had come to know growing up in Sauk City.Then, in 1984 came an idea for a restaurant no one could resist. Craig combined a love for his mom's homemade hamburgers with his favorite childhood vacation treat, fresh frozen custard, creating our signature combination: Culver's ButterBurgers and Fresh Frozen Custard.
---
~ Cut Rite Meat Shoppe ~
Gift Certificates
Full service meat shop. Featuring Homemade Beef Jerky, Bratwurst, Summer Sausage, Beef Stix and much more. In addition to our in-house smoked meats we also offer a extensive selection fresh meats. Including beef, pork, chicken and seafood. We happily accommodate any size order and offer a selection of cut, wrapped and frozen meat bundles.
---
4 One-Day Park Hopper passes for the Magic Kingdom Park, Epcot, Disney's Hollywood Studios, or Disney's Animal Kingdom
In 1959, Walt Disney Productions began looking for land for a second park to supplement Disneyland, which opened in Anaheim, California, in 1955. At Walt Disney World Resort, our vision is to deliver magical entertainment experiences with integrity and do so in ways that engage the imaginations of people of all ages and interests. Those same high standards are applied to our corporate citizenship efforts, encompassing the environment, community, workplaces and most important, children and families.
---

3 Night stay for up to 8 people from Doug Larson and Larson Enterprises
Located on the shores of Castle Rock Lake just north of the Wisconsin Dells, Northern Bay Resort is a lake resort that features a replica golf course inspired by the famous holes the pros play. Northern Bay Resort offers all the amenties of a Wisconsin Dells resort without all the hustleand bustle of being in the Wisconsin Dells. Bring the family for a vacation packed with excitement and entertainment.
---
4 Tickets to Chitty Chitty Bang Bang
Stories come alive at the Eau Claire Children's Theatre as we start our 27th season this fall! From new works to Broadway classics, the stories ECCT brings to life will educate, enlighten and entertain Chippewa Valley residents of all ages.  ECCT's mission is to provide quality theatrical experiences for western Wisconsin residents, and you'll certainly find that this season with many opportunities for both young people and adults to be on stage and in the audience.
---
 4 General Admission Tickets
The Field Museu
m inspires curiosity about life on Earth while exploring how the world came to be and how we can make it a better place.  We invite visitors, students, educators and scientists from around the world on a journey of scientific discovery. Our exhibitions tell the story of life on Earth, our collections solve scientific mysteries, our research opens new vistas, and our science translates into action for a healthy planet
---
7 Night Stay
Close your eyes and hear the waves gently massaging the white sand beaches, the pelicans coasting on a breeze, a goat climbing up the mountain for a better view, and the palm fronds rustling under the warm sun and you have an idea what your days will be like at Galley Bay. This intimate, romantic Antigua resort features primarily beachfront rooms as well as the novel Tahitian-style cottages for an authentic and unforgettable secluded Polynesian experience. Click to learn more about Galley Bay.
---
Gift Certificate
GourmetGiftBaskets.com was founded with family values and the desire to provide exceptional gifts for all of life's special occasions. Through years of working in his family's flower shop in New Hampshire, President & CEO Ryan Abood naturally realized an opportunity to provide handmade, high quality gift baskets. What began with two family members in the basement of a flower shop has exploded into a multi-million dollar company recognized multiple times by Inc.500, Internet Retailer, Enterprise Bank, and more, while still remaining true to its core values of exceptional gourmet ingredients handcrafted with care. As this entrepreneurial family spirit continues in the next generation with the birth of the youngest Abood last spring, this proud family business will continue to exceed gourmet gifting expectations.
---

Signed Football
---
One week stay in Marco Island, Florida in a Condo
Donated by Mark & Brady Dahms, owners of 
Halverson
 Brothers Plumbing & Heating
Marco Island is the largest of Florida's Ten Thousand Islands, located on the Gulf of Mexico in Southwest Florida. It has been described as magical, mystical and alluring. The attraction is tropical sun-washed white sand beaches and a casual easy paced lifestyle. Sunshine, frolicking dolphins, and all of the water and sun sports that go with the beaches are available for your pleasure.
---
Customized Financial Plan
We are financial planners who work with a trusted team of specialists, providing quality advice and service, delivering value at every interaction, and treat our members as we personally would like to be treated. We make a difference with our members and community by helping them to live generous and balanced lives. No matter what your financial goals are, achieving them requires ongoing planning and preparation. As experienced and trusted professionals, we develop integrated strategies that are specific to your individual situation. Whether you're just starting out or planning the retirement you've always dreamed about, we can help you meet your goals.
---
A Gift Certificate for Jackie Depa's Locally Grown Perennials and Hostas
I'm Jackie Depa. I would like to make your gardening experience as enjoyable as it is for me! As a Wisconsin Certified Master Gardener, I'm here to help you design your garden, recommend plants for "trouble" areas, and offer what works for me. Come see me first for your PERENNIALS and HOSTAS. All plants are grown in my gardens, not in a climate controlled greenhouse. This acclimates the plants to the weather and makes them hardier. I only sell plants that are suitable for growing in our area.
---
1-Night Stay & Play Package and Gift Bag
Ho-Chunk Gaming is committed to providing excellent customer service to our guests. This will be accomplished by: Treating all who enter our doors with respect and friendliness; Creating an atmosphere that is fun, relaxing, exciting, and rewarding for our guests and ambassadors; Providing a clean, tidy, and secure environment; And providing quality training for our ambassadors.
---
40″ FHD WIFI TV
Independence State Bank has been serving surrounding communities since 1897. Independence State Bank strives to be the community bank that people seek first in the communities we serve, by offering prompt, personalized service at fair rates and on fair terms with local decision-making
---
$10 & $25 gift certificates
---
Gift Basket
Junction Liquor is a local business that is owned by Dave Micek.  Dave puts together amazing gift baskets for local causes.
---
Embroidered Blanket
Terri at Kado Gallery has gifted us an embroidered blanket to auction off at Jeans and Jewels. Kado is able to supply your company with every possible promotional product from over 3000 suppliers. Their mission is to help you create long-lasting relationships with your clients through the power of promotional products.
---
 To Be Announced

Keyes Chevytown is a third generation family-owned Chevrolet dealer serving you for over 60 years! Since 1946 Keyes Chevrolet has been serving customers from all over western Wisconsin. Our auto mall is always full of the hottest Chevrolet models including the Corvette and Camaro, as well as conversion trucks, conversion vans, Harley-Davidson Motorcycles, and unique pre-owned vehicles. At Keyes Chevytown, our priority is to make sure you are completely satisfied – before and after the sale. Customers throughout the United States have come to Keyes Chevytown because of our great selection, customer service and relaxed, family-owned atmosphere. If you need financing we can assist you.
---
2 Free Car Washes
As a Midwest-based, family-owned company, we appreciate the value of supporting our community. We work hard to make a difference.We support many worthy causes, and every dollar we give stays in the local community.
---
Gift Certificate
La dee dah is a refreshing boutique which offers that one of a kind-hard to find gift for any occasion. Get unique gifts, home decor, cards, gift wrapping and much more at La dee dah. Their friendly staff would love to serve you!
---
old Milwaukee and Hat
Lee Beverage is a family owned company, rich in Midwestern values, that prides itself on selling quality products and providing industry leading service. Starting off as a small two truck operation that covered two counties, we have grown into one of the largest Coors -All other distributors in the state.
---
Custom Tray Teeth Whitening System
At Leipnitz Dental, we are committed to providing comprehensive, high-quality and affordable dental care for the whole family. By using advanced technology, we aim to improve appearance, self-confidence and overall dental health. We provide each of our patients with a friendly, personalized, and gentle experience. You will always be cared for with respect and receive the individual attention you deserve.
---
Spa and Salon Package
Leissa's has been established in Historic downtown Menomonie for 29 years. We are an Award Winning Aveda Salon; providing products based on Aveda pure flower and plant essences. You can trust our experienced team to create a hair design that suits your lifestyle and inspires you.
---
 Massage
Leslie Norris, owner of Light Touch Therapeutic Massage, believes that you know your body best. She will listen to you and tailor your massage to your current needs, as she has listened to her clients since 1989. Leslie will work with you to relax, release stress and tension, whether you are there for relaxation or recovery, Light Touch Therapeutic Massage is a nurturing, caring, quiet place to take time for yourself.
---
5 Night Stay
Whether you seek seclusion and tranquility or thrills and adventure, Los Establos is your home away from home, distinctive in every way. Situated 4000 feet above sea level and over 16 acres coffee farm in charming Boquete , Los Establos offers spacious suites, magnificent views and luxurious hotel amenities to suit even the most discerning traveler. Featured, is the spectacular panorama of Volcan Baru (Panama's only volcano) and the surrounding national park. Click to learn more about Lost Establos.
---
2 Tickets to a Show
The Mabel Tainter Center for the Arts is a non-profit organization that strives to strengthen and connect our community by engaging people in the arts. The Mabel Tainter Center for the Arts offers a full performing arts season, outreach programming, and an annual Fine Arts and Crafts Fair. The nonprofit Mabel Tainter Center for the Arts owns and operates the historic facility formerly known as the Mabel Tainter Memorial Theater.
---
Two Guest Passes to the Museum

We take play very seriously by engaging, challenging, and inspiring every visitor who comes through the Madison Children's Museum doors. The dedicated staff drives our mission by creating custom-crafted, award winning exhibits; providing programming that brings all ages together; and focusing on sustainability. And, because we know how important play is to everyone, we're committed to assistance programs that allow all children to enjoy our learning playground
---
4 Packs of "Be Our Guest" Cards
From the start, we've been committed to doing the right thing. And we've got the policies, programs and practices in place that allow us to use our size and scope to help make a difference. Because what's good for us, is good for us all. Everyday all around the globe, McDonald's is putting people, processes and practices into place to make better food, more sustainable sourcing, happier people, a stronger community and a healthier planet
---
A night stay at their Country Bed & Breakfast
The Meier Inn is truly a spectacular Bed & Breakfast, nestled on 40 acres of peaceful land in Dunn County, WI. The charming front porch is the perfect place to enjoy a full home-cooked breakfast using food largely raised on the very land you see. You would be remiss to pass up an evening relaxing on the back stone patio, sipping coffee around the pergola or relaxing by the chiminea. If you are looking for even more outdoor time, you are welcome to enjoy the wooded trails in the back and will perhaps even be visited by the friendly, outdoor-loving cat, Oscar, who will gladly give you a tour of the land.
---
 Organic & Natural Product Assortment, Gift Card, and African Market Basket
Menomonie Market specializes in local, natural and organic products. For over 35 years the co-op has bounced back from adversity and is a proven example of community leadership, staying power, and innovation. Menomonie Market was honored to receive the 2008 Business of the Year Award from the Greater Menomonie Area Chamber of Commerce, which is truly a reflection of the co-op's vibrant presence in the community.
---
Catered for 8 by Chef Clint Markin
Enjo
y a truly unique experience for you and seven guests. Imagine an expertly prepared dinner, tailored to your specific tastes.Let an experienced chef provide a multi-course dinner in your own home. This gives you the opportunity to entertain guests and enjoy the evening without the stress of shopping, cooking or cleaning up after the event. This is custom culinary adventure you are sure to enjoy!
---
 4 Chaos water park passes
The Metropolis Resort is an all inclusive destination resort, located in Eau Claire, in northwestern Wisconsin. It has served guests from around the world, and is a favorite of performers and celebrities attending the nearby Country Jam. Located only 90 minutes east of the Twin Cities and La Crosse, it offers the most unique getaways for families in the region.
---
Four General Admission Weekday Tickets
The Milwaukee World Festival, Inc. mission is to promote an understanding of different ethnic cultures, the histories and traditions of various nationalities, harmony in the community, civic pride and provide a showcase for performing arts.
---
Four VIP Passes for Admission to the Arboretum
 The Arboretum features more than 1,000+ acres of magnificent gardens, model landscapes, and natural areas–from woodlands and wetlands to prairie- With extensive collections of northern-hardy plants.  Tour the Arboretum 12.5 miles of garden paths and hiking trails. Walk the close gardens and bike, walk or drive Three-Mile Drive to see more gardens and collections.
---
2 Tickets to November 7, 2015 Concert
The Minnesota Orchestra, now in its second century, has long ranked among America's top symphonic ensembles, with a distinguished history of acclaimed performances in its home state and around the world; award-winning recordings, radio broadcasts and educational outreach programs; and a visionary commitment to building the orchestral repertoire of tomorrow.
---
Cordarrelle Patterson Signed Picture
---
 Zucker + Vanek Signed Cards
Since its inception in 2000, the Minnesota Wild has invested over 10.6 million dollars back into our community through donations and service. Wild players remain committed to helping kids in many ways – by visiting sick children in hospitals, embracing a specific cause, donating tickets or suites to local charities or providing autographed merchandise for fundraising. Player's wives and girlfriends get into the action as well by regularly hosting Wild BINGO at Children's Hospital and raising funds through their Mystery Puck sales as well as their annual Favorite Things basket auctions.
As an organization, our work in the community and on the ice, is never done. We pledge to continue raising funds and giving back to our community, while being inspired by our passion for hockey and our compassion for those in need.
---
 18 – Holes of golf for four people
One of Wisconsin's premier and most challenging golf courses, the New Richmond Golf Club is located just 30 miles Northeast of St. Paul in beautiful North Western Wisconsin. The Old Course, laid out on 173 acres, offers a unique variety of landscape. The Willow River emulates 'Rae's Creek' as it cuts through holes # 4, 5, and 7, New Richmond's version of 'Amen Corner.' With just enough sand, water and mature trees to test your skill, the 6713 yard (slope 136) layout will challenge your game; the scenic rolling landscape, flowerbeds and carefully manicured turf will add to your day's enjoyment. We invite you to EXPERIENCE the Old Course at New Richmond.
---
~ Nikki Yarrington ~
Two $20 gift certificates to la dee dah & two $20 gift certificates Marion
---
Old Gringo Boots
Since the year 2000, handcrafted leather boots have been Ernie Tarut ("the Old Gringo") and Yan Ferry's passion.  The result of this collaboration combined Ernie's 30 years of leather manufacturing experience and Yan's 30 years of European design and boot making mastery under one roof creating footwear of superior and unique styles and quality.
---
2 Tickets
The Ordway, recognized as one of the U.S.'s leading not-for-profit performing arts centers, is home to a wide variety of performances throughout the year that encompass the finest in American musical theater, world music, dance, and vocal artists on its Music Theater stage. In addition, each year the Ordway presents its Flint Hills International Children's Festival and serves over 50,000 children and adults through its Ordway Education programs. Since the Ordway opened, it has become known as Saint Paul's most elegant and inviting performance space, attracting audiences from throughout the region to its diverse range of presentations.
---
 Redbox one-day DVD Rentals
We believe everyone deserves a better everyday. People should have easy access to what they want and it shouldn't cost them a fortune.It's more than the right thing to do. It's good business. That drive to empower people helps us create brands that inspire loyalty with both consumers and retailers. It's made our two flagship brands—Coinstar and Redbox—household names. And it's why more retailers and consumers are embracing our newest business—ecoATM—every day.
---
7 Night Stay
For those who don't just want a getaway–but want to actually get away from it all–Palm Island is the perfect all inclusive escape. Not just a resort, but its own private island, this 135-acre Caribbean vacation destination caters to discerning travelers who seek an unspoiled paradise retreat. Palm Island is an oasis of 32 tropical island and cays known for its stunning natural beauty with abundant sea life and beautiful reefs. Click to learn more about Palm Island.
---
 Gift Certificate & Framed Print
Bring the whole gang for old fashioned fun at Pleasant Valley Tree farm, where enjoyment for all waits . Find a snack at the Chuck wagon Food Stand – lots of choices, relax on a hayride through the rolling picturesque hills and fields, and visit our Country Store – everything from gourmet foods to framed prints.
---
4 Admission Passes
The Racine Zoo, located in Racine, Wisconsin, was established in March 1923 by Jacob Stoffel, Jr. That winter, the Racine Zoological Society was formed to work with the park board and to increase interest in the Zoo.
The Zoo's first animals were donated by Stoffel himself.  After that, many organizations throughout Racine donated animals such as badgers, foxes, and mountain goats to add to the collection.  In 1925, monkeys were added, the first species native to areas outside the United States.
---
Gift Certificate
R.F. Moeller Jeweler's mission is to be the Twin Cities' premier jeweler by having the most qualified staff, the finest inventory and the desire to continually exceed our customer's expectations. With our tradition of excellence and professionalism, we strive to provide a standard of service that our customers view as extraordinary. Our policy is to ensure that our customers' needs are satisfied cheerfully, honestly and sincerely.
---
One pendant (opal/gold/diamond, earrings (gold/garnet/citrine)
We consider all aspects of design to ensure that you have a piece you can wear and enjoy. The durability and practicality of each design are always regarded for your lifestyle and taste preferences. As a result, you will have a memorable keepsake that will last for generations, and we will have created something we are proud to put our name on.
---
4 General Admission Tickets
Shedd works with community organizations in Chicago and throughout Illinois to provide affordable access, support charitable causes and reach out to educate our neighbors. Together we provide opportunities for all in our communities to connect with the living world and make a difference.
---
7 Night Stay

Tucked away on a secluded 100-acre peninsula on the southeastern coast of Antigua, the St. James's Club Resort & Villas exudes a casual, club-like ambience. This exclusive hideaway caters to families, singles and couples for wedding and honeymoon with plenty of amenities and activities. The resort has exceptional service. Here, guests can retreat from the world or enjoy a wide array of island- and water based diversions. Click here to learn more about St.James.
---
7 Night Stay
From golden sunsets and the blue Caribbean Sea, to the warmth of our hearts and smiles, St. Lucia is… Simply Beautiful. Nestled beachfront, St. James's Club Morgan Bay resort is a vibrant, colorful, and refreshingly casual All-Inclusive St. Lucia resort, distinguished by its romantic waterfront setting, just minutes from the world-class Rodney Bay Marina, Cap Estate Golf Course, and capital city of Castries. Click to learn more about St. James.
---
 Gift Certificate

The legend of Tyranena began long ago, in a time before history was written. Legend tells of a foreign tribe that built a series of stone structures and effigy mounds on the edge of a lake they call Tyranena. Today, these structures lie preserved deep under the waters of Rock Lake. No one knows for sure who built them, the purposes they served, how and why they are now submerged, or even the meaning of the word Tyranena
---
Gift Certificate
We are here to serve West central Wisconsin, with locations in Arcadia, Baldwin, Bloomer, Ellsworth, Menomonie and Osseo. Please click on a store to find out more information on a specific location or use our equipment locator to find exactly what you need.
---
7 Day Stay
The Verandah R
esort & Spa, on the beautiful island of Antigua, encapsulates the Caribbean at its best. With something for everyone, this Caribbean vacation paradise is nestled on Antigua's pristine northeast coast on 30 spectacular beachfront acres traversed by hiking trails and bordered by Devil's Bridge National Park with its dramatic landmark rock arch. This oasis of luxury and tranquility is perfect for a romantic wedding or honeymoon, a rejuvenating spa experience and a bevy of activities to choose from, all set amid Antigua's best beaches and the island's largest free form pool. Click here to learn more about The Verandah.
---
Gift Certificate
Vino in the Valley is a unique, outdoor dining experience designed to stimulate all your senses. Enjoy a glass of wine and a pasta dinner among the vines in an outdoor setting nestled in the heart of the Rush River Valley.
---
Ten Complimentary Tours and Tastings
von Stiehl is much more than a tasting room, with a 10,000 sf productio facility and three underground cellars in a building listed on the National Register of Historical Places.  The winery annually produces over 75,000 gallons of wine.  take a tour to see how a production winery operates and after enjoy a glass of wine on the three-tier terrace overlooking the Algoma Lighthouse and waters of Lake Michigan.
---
FORE! 4-9 Hole Rounds of Golf with Cart & 4 Friday Night Buffets
Whitetail is an 18-hole golf course carved into the countryside of Northwest Wisconsin. It is known for its well-manicured grounds and greens. The front nine tempts golfers to "swing away" with ample space and demanding distance, while the narrow carved-out holes on the back nine require precision play.
---
St. Croix Rod and Reel
At Xcel Energy, we work hard to deliver clean, safe, reliable energy at a competitive price. We recognize that energy is fundamental to the quality of people's lives and the economic health of our communities. We also know that our customers rely on us around the clock, and we take that responsibility seriously.
---
Wine & Food Pairing event for 18 People
Our Restaurant & Pub is inspired by high quality foods, exceptional cooking, and genuine hospitality. We pride ourselves in the experience. Whether you're looking for a trendy place to take a client, an intimate spot for a date, or a fun night out with family and friends, Zanzibar is the perfect place. Come in and find out for yourself just what "A Most Unlikely Place" it is…